Made in Kastoria
Made in Kastoria:Why the "made in Kastoria" label is so important when talking for a fur product? What makes Kastoria so special as a fur city and how did Kastoria acquired this title? When history is talking …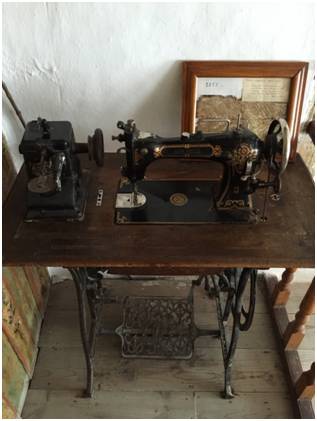 Kastoria is considered to be the birthplace of fur and that is something that not many can deny.
Its history in fur-making starts approximately the 14th century and ever since Kastoria had been constantly mentioned in historic references either for its skillful furriers ,who managed to accent their manufacturing skills during Byzantine and later on the Ottoman empire, or the trading spirit that accompanied them.
But it wasn't until the 18th century when all this circulated experience of the past years took flesh and bones and launched Kastoria's name throughout Europe's biggest commercial centers.
Kastorians became famous for their skills in fur-making and all that fame and acquired wealth was circulated to the city of Kastoria . At that time we notice the creation of many small workshops at the city of Kastoria , workshops that through the years transformed from small cottage industries into modern industrial units.
The actual blossom of the city of Kastoria though, is dated after the 1950's and the ending of WW2. A period when all the cultivated knowledge and experience in combination with the excellent technique and the strong will of Kastorian furriers have made Kastoria one of the most important fur centers of the world.
Nowadays, Kastoria's  role to the importance of fur industry is much more compound. Many mink farms have been created the last decade to the area making the city an important player to the primary sector as well. Fur industry is a continuing evolving sector, a sector which never seizes to alter and along with this evolution Kastorian fur continues to adjust as well.
Fur making and its history is interrelated with the city of Kastoria and its people and that bond must be kept firm and never break. The achievements of Kastorian furriers during the past and their significant role to what fur is today should always remind us our duty to keep the secrets of this art and workmanship safe in order to ensure that this fur-making tradition will never stop passing by from generation to generation and keep the flame alive.